I've been feeling a little experimental today, so I decided, why not violet? It's usually my eye makeup that receives the experiment, but this time it's my lips.
I've mentioned my Revlon's Super Lustrous lipstick in Berry Haute in one of my previous posts, and it is just now that I took it out for a test-run.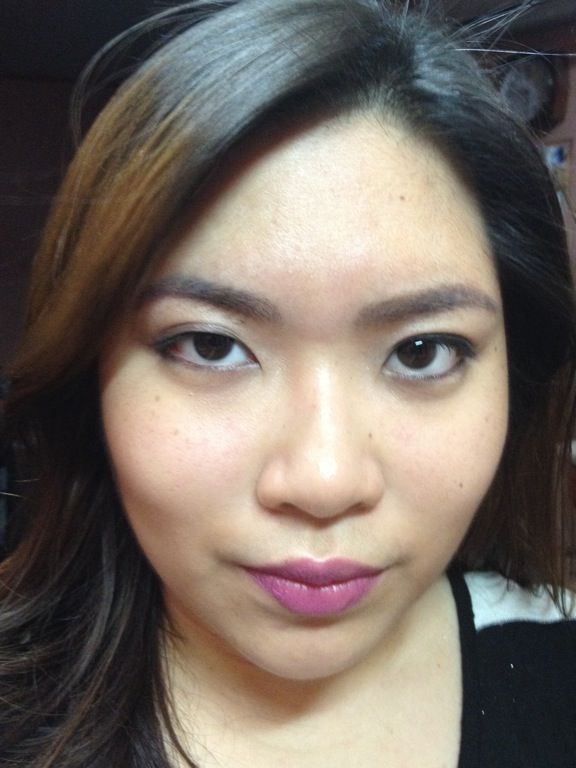 Since I wanted my lips to get most of the attention, I just went for a simpler eye makeup. I just applied some taupe eyeshadow on my eyelid and black eyeliner on my upper and lower lashline. I didn't put a lot of blush just a hint to give a healthy glow.